Planning Areas and SAP Products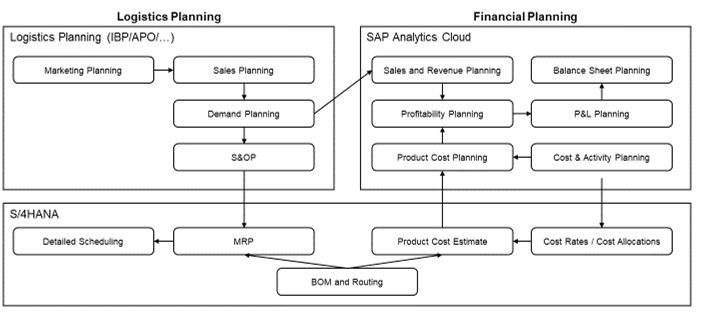 Figure 1: Planning Areas
In general, planning in SAP is mainly related to two fields of action: logistics and financial planning. Both interact with each other when it comes to "demand planning" in logistics and "sales and revenue planning" in financial. Moreover, the graphic illustrates that the backbone-heavy planning functionalities, e.g., MRP runs, are still located in S/4HANA. Next to the SAP Analytics Cloud, SAP offers other tools for financial planning which will be introduced in the next part of this article.
Components of SAP financial planning
Whilst in reporting with SAP tools data only hast to be read, planning tools must enable the write-back of data. The following graphic provides an overview of SAPs financial planning options: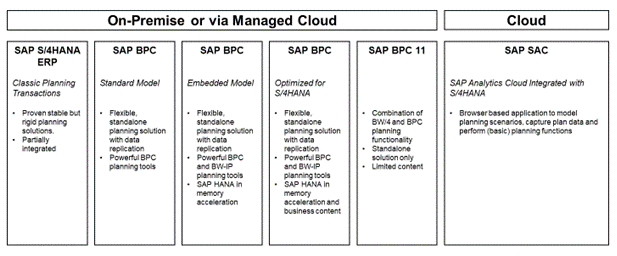 Figure 2: SAPs Financial Planning options
First, the former FI-CO planning transactions have been removed from the user menu in S/4HANA and classical planning capabilities have been replaced by BPC and SAC. However, companies can continue to use classical planning transactions for Cost Center Planning, Order Planning and Project Planning. Nevertheless, these transactions only write into classical tables and do not write into the new table ACDOCP. Further, the new Analytical Apps only read plan data from ACDOCP and not out of these classical tables. Therefore, companies need to be aware of where they need their planning data. If they need them in the classical tables, old transactions can still be used. If they need them in ACDOCP, companies should use BPC or SAC. Here, we need to differentiate two cases: companies that require an On-Premise solution and companies that are open to use a hybrid or cloud-only solution. For the latter, SAP recommends using the SAP Analytics Cloud (SAC) for all new non-On-Premise deployments. SAC is an SAP Cloud Platform tool (SCP) which are SAPs long-term strategic offerings.
Nevertheless, companies that require an On-Premise deployment, e.g., due to security issues in the cloud, should deploy SAP BPC for BW/4HANA (SAP BPC 11). BW/4HANA is SAPs new data warehouse which is optimised for the HANA platform. It enables real-time, organisational-wide analytics that minimises the movement of data and connects all the data into one single view. It can be either configurated in embedded or standard configuration.
Hybrid planning with SAP Analytics Cloud and SAP S/4HANA
With the introduction of the Universal Journal in S/4HANA, the ACDOCP table should serve as a single source of truth for plan data. The following graphic shows the overall planning architecture for financial planning in S/4HANA: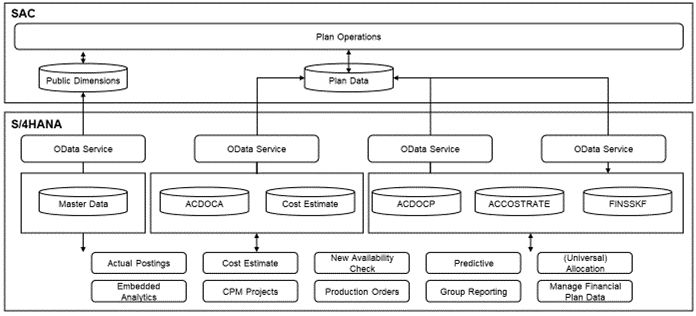 Figure 3: Hybrid planning with SAC and S/4HANA
The graphic shows the interaction between the SAC planning operations and SAP S/4HANA planning functions. In this case, SAC only functions as a front-end planning tool with the collection of plan data. Complex and algorithm-based planning functions, e.g., planning based on bills of material, still require the use of SAP S/4HANA. In general, the more complex planning requirements are, the more a company needs to rely on a hybrid planning approach. This ensures to make use of major planning enhancements which will primarily happen through SAP Analytics Cloud while still using the powerful planning in SAP S/4HANA. Therefore, SAP Analytics Cloud is a great tool for enterprise-wide planning, e.g., on P&L level, but cannot yet meet the requirements for backbone-based planning, like MRP-runs.
If you want to get more information on Planning with SAP, feel free to contact Gerhard Lentz (gerhard.lentz@draxingerlentz.de).